Monday, May 16
2:00pm cst
IG Live @theJuggl - Mom Strategist
Join us for a discussion with Erin Christopoulos, Owner of Momentum Family. She will be sharing some of her proven approaches to being a mom so that you, too, can be empowered + see everyone in your family thrive–especially you!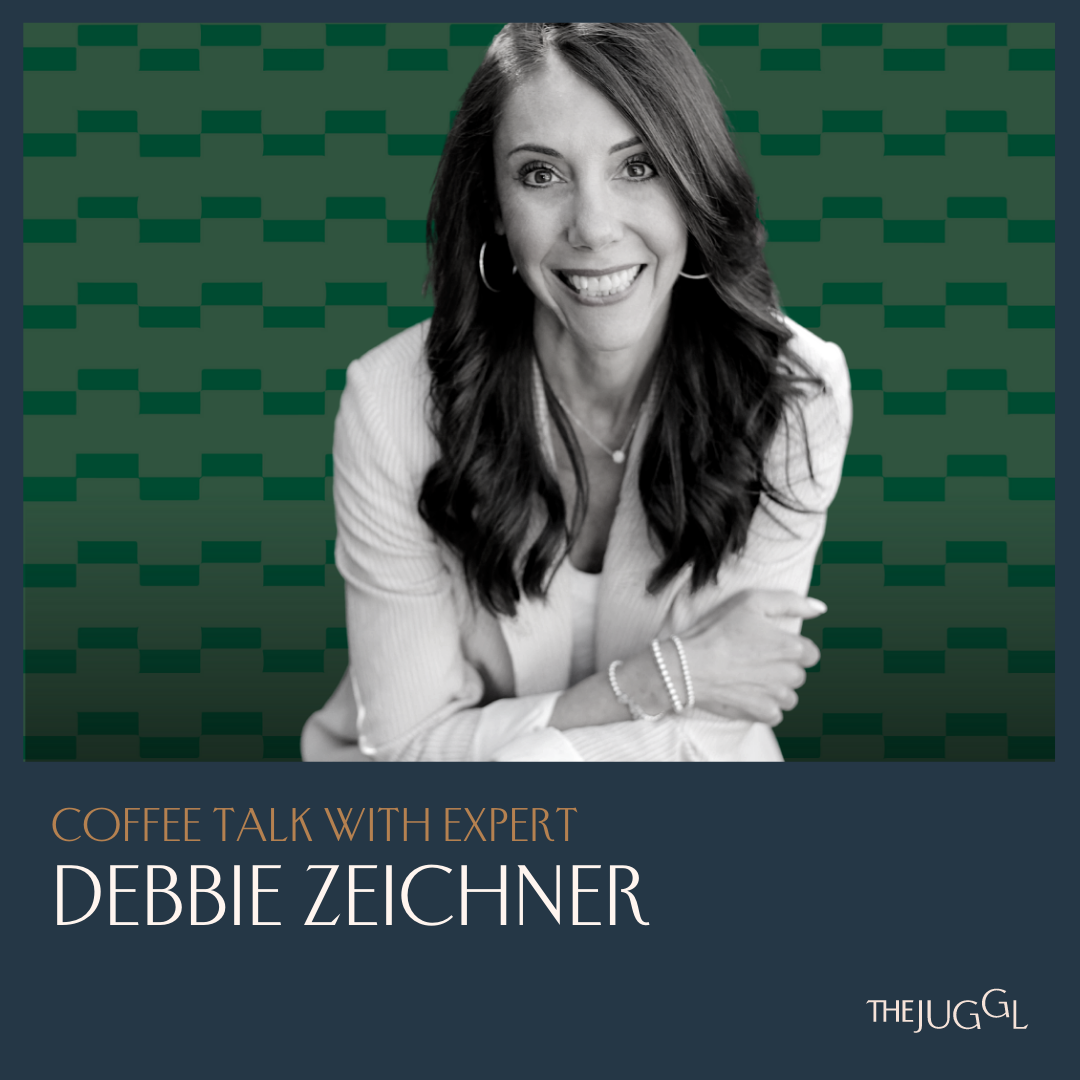 Wednesday, May 18
2:00pm cst via zoom
Afternoon Coffee Talk - Taking Back the Power
When it comes to your kids, the power struggle is real. Have you lost control? Have you given up? Join parenting expert, Debbie Zeichner, for a conversation around taking back the power. You deserve to have more peace, calm, cooperation and FUN within your family.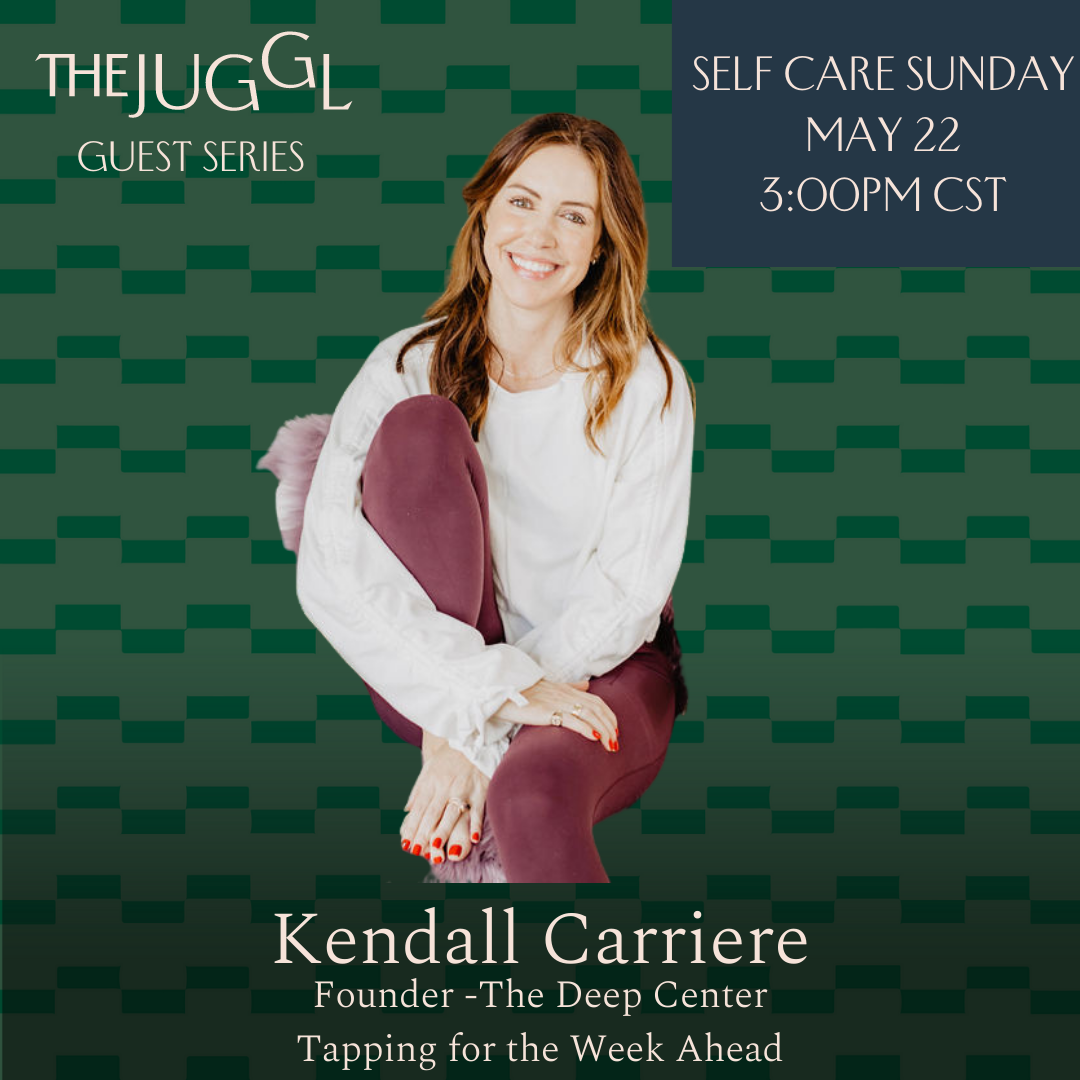 Sunday, May 22
3:00pm cst via zoom
Tapping for the Week Ahead
Stress, anxiety, worry and excitement can all hit us on a Sunday as we anticipate the week ahead. Join theJuggl and special guest, Kendall Carriere, Founder of The Deep Center, for a hands on workshop that will help align those feelings through tapping techniques and mindful rituals.
Come as comfy and cozy as possible! This will be a hands on workshop where Kendall will be your guide but you do the work.
Walk away feeling clear for the week ahead.
Register HERE. - FREE Workshop